Automation can allow you to control lights, heat / Air conditioning, appliances, unlock / lock doors as needed from your office or around the world. Convenience at it's best. In our busy life automation can save energy, add safety, improve security and generally improve life.
From a single tap, you can lock doors, activate your security system, and even view surveillance cameras. Savant commercial security automation provides peace of mind, anywhere in the world. We offer integration with your business's security system, as well as the installation of the best security cameras available.
Our commercial automation integration can also be used to help care for the elderly, offering healthcare sensors, remote home automation, monitoring, and instant communication.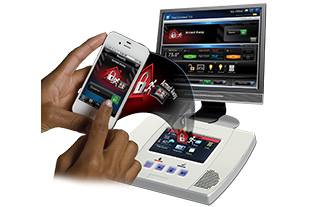 Not sure what you need or want more more information?