Alarms Plus Security and Communications' central vacuum systems, a type of vacuum cleaner appliance installed in a building as a semi-permanent fixture, are designed to remove dirt and debris from homes and buildings. Central vacuum cleaners(also known as built-in or ducted) are several times more powerful than traditional vacuum cleaners.
The power unit is a permanent fixture, typically installed in a basement, garage, or storage room, along with the collection container. Inlets are installed in walls throughout the building that attach to power hoses and other central vacuum accessories to remove dust, particles, and small debris from interior rooms to send dirt and dust particles through tubing installed inside the walls to a collection container in a remote utility space. Most power hoses typically have a power switch located on the handle.
A demo of our central vacuum system will amaze you with its power and convenience. You owe it to yourself to see a demo.
Alarms plus Security and Communications will be happy to give you a quote for your home central vacuum system.
We sell AirVac vacuum cleaners.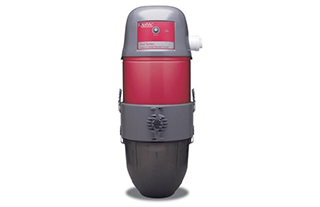 Not sure what you need or want more more information?