With Alarms Plus Security and Communications' Total Connect and Monitor, keeping a check on your home or business is a cinch. Through numerous systems and devices allow you to monitor and manage your security system with your smartphone, tablet, or computer via internet with systems by Alarms Plus.
The system can be setup to give you notifications if a door opens or if motion sensors detect activity in areas that should not have activity. You can even monitor your surveillance system via the Internet, local network, smartphone, or tablet.
You can also manage any part of the system remotely, view any cameras, or check the status on sensors. Doors may be locked or unlocked with a remote lock control system. Almost any equipment or appliance may be controlled remotely.
We offer state-of-the-art equipment provided by well known and respected companies.
Alarms Plus Security and Communications will be happy to give you a professional assessment of your needs and develop a combination of solutions that are totally customized to your lifestyle.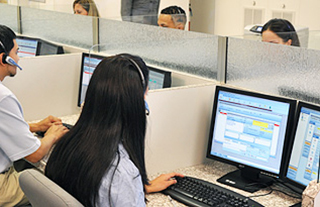 Not sure what you need or want more more information?