Imagine having great sound anywhere in your home or office. Whole house audio allows you to listen to your music in any room or all of them. Whether it's background music while you work or relax or jamming to your favorites, you will love the sound of music you receive throughout your house. Alarms Plus Security and Communications can set up a whole house audio system in your home.
We feature Russound as one of our whole house audio system providers.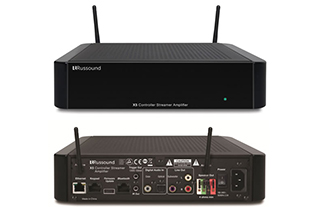 Not sure what you need or want more more information?