Alarms Plus Security and Communications system provides surveillance system via video recorded to DVR that can record days of video recordings with audio if desired. Surveillance system maybe monitored via the internet, local network, or smart phone or device. We offer state of the art equipment provided by well known and respected companies.
Crucial in both crime prevention and detection. Surveillance applications can range from a simple camera and DVR system to a verbose automated system. Adding real time remote monitoring and managed via the internet or smart phone will give a greater sense of control of your facility's security. These systems aid in safety issues. Reckless behavior can be spotted an stopped before it becomes a workman's comp claim. If an accident happens a copy of the event can be of great help in correcting the issue in the future and could help with the workman's comp process to insure your employee gets the care they deserve.
Alarms plus Security and Communications will be happy to give you a professional assessment of your needs and develop a combination of solutions that are totally customized to your lifestyle.
A security alarm is a system designed to detect intrusion into your home via a combination methods. Security alarms are used for protection against burglary (theft) or property damage, as well as personal protection against intruders.
Combination systems provide both fire and intrusion protection. Intrusion alarm systems may also be combined with closed-circuit television surveillance systems to automatically record the activities of intruders, and may interface to access control systems. Systems range from small, self-contained noisemakers, to advanced monitored and recorded.
Remote access and management may be obtained via the internet or smart phone.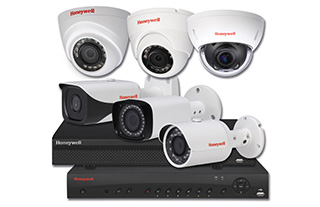 Not sure what you need or want more more information?