Security in the workplace is critical to protect assets and personnel. The theft electrical wiring or air-condition units can shut you down for weeks and cost you thousands to replace. We are now protecting assets that in the past weren't in consideration. intrusions into areas even if no malaise is intended can cause tragic results. You can depend on us for all your security needs. Your security is our number one concern. Let us give you a no cost assessment of your environment.
Alarms Plus Security and Communications system provides protection — designed to fit your needs — intrusion (safety, burglary, theft, or property damage) — departmental access control (keypad, or other methods) — Fire (Smoke, heat, carbon monoxide detectors, water detectors) alarm activity monitored 24 x 7 by highly trained personnel.
Alarms Plus Security and Communications will be happy to give you a professional assessment of your needs and develop a combination of solutions that are totally customized to your business.
A security alarm is a system designed to detect intrusion into your business via a combination of methods. Security alarms are used for protection against safety issues, burglary (theft) or property damage, as well as personal protection against intruders. Unauthorized entrance to your property or even secure areas in your facility could result in a host of issues.
Combination systems providing both fire and intrusion protection combined with closed-circuit television surveillance systems to automatically record the activities of intruders, and may interface to access control systems. Systems range from small, self-contained noisemakers, to advanced monitored and recorded.
Remote access and management to your alarm systems may be obtained via the internet or smart phone.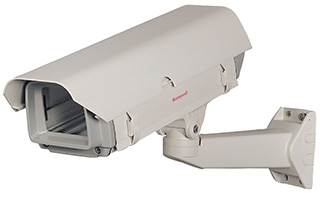 Not sure what you need or want more more information?